Walt Disney World® Resort
Are you thinking about planning a trip to Walt Disney World® Resort? We bet you have a lot of questions! When are the crowds the lowest? Where is the best place to stay? What exactly is 'Genie +'?
Planning a trip to Disney World involves a lot of decision making, and might seem overwhelming. Trust your BIG FUN travel advisor to take the stress out of planning your vacation! There is a constant stream of new things coming out at Disney World: It never stops. If you Google "Walt Disney World," about 245,000,000 results come up. So how can you be sure you're planning a trip that is the best fit for you? Major new rides and attractions are being added and updated all the time — think Star Wars: Galaxy's Edge — that you don't want to miss. There are constant updates and changes to dining options, attractions and resort hotels, as well as special experiences being added to the calendar as well. Even if you've already been to Disney World many times, your next trip can still be full of new experiences. With so many new things to see, we are here for YOU — to educate you, work with your family, and help you plan the best possible Disney trip, totally tailored to your preferences.
Why Visit Walt Disney World Resort?
If you're planning a vacation, why should you pick the Walt Disney World Resort as your destination? Simply put, there is a reason that the Walt Disney World Resort is the #1 Family Vacation destination in the world. Where else can your family enjoy so many wildly different experiences in one location? You can't beat the vast array of options that the Walt Disney World Resort has to offer. There's truly something for everyone!
Magic Kingdom® Park
Disney's Hollywood Studios® (including Toy Story Land and Star Wars: Galaxy's Edge)
Disney's Animal Kingdom® Theme Park
Epcot®
Disney's Typhoon Lagoon Water Park
Disney's Blizzard Beach Water Park
Disney Springs®
Disney's Boardwalk Entertainment District
As well as dozens of hotel and resort options to match every family's needs and budget
There is Always Something New to See
The Imagineers at the Walt Disney World Resort are constantly building bigger and better attractions every year to impress us. Special, limited-time experiences are being added all the time. You could visit the parks every month and still not be able to see and do it all! Here are some of the brand-new experiences at Walt Disney World Resort right now:
Star Wars: Galaxy's Edge: It seems that everyone headed to Walt Disney World right now is eager to experience this newly-opened, immersive, Star Wars-themed land. Want to check it all out? "Do or not do. There is no try."
Toy Story Land: Feel like a kid again walking through Andy's backyard in this larger-than-life Toy Story themed land, where toys rule and imagination has gone "To infinity and beyond."
Pandora—The World of Avatar: Step into James Cameron's vision of Avatar in Disney's Animal Kingdom. Glide down a mysterious river in the Na'vi River Journey, then soar on the back of a mountain banshee on Avatar Flight of Passage, a 3D ride unlike anything you've ever experienced before. With shows, demonstrations, and exotic flavors to taste and try, you'll feel like you stepped onto the moon of Pandora yourself.
Other Updates: Looking for other new things to explore at Walt Disney World? With a rotating schedule of events, every trip will bring fresh new experiences. From the Epcot® International Festival of the Arts to seasonal events like Mickey's Very Merry Christmas Party, there are new and amazing experiences for guests to experience year-round.
Truthfully? You could spend an entire year at Walt Disney World and still not see it all. We are here to help you figure out what experiences will be the most magical and unique for your family so you can have the trip of a lifetime.
Quick Tips and Things to Know
In order to help you and your family have the best possible trip, we go to Walt Disney World a lot to help learn new tricks for the best experience and share our knowledge of the parks with you. Walt Disney World is massive, with lots to do, see, taste, and explore. While there is no way for us to share all of our tips and tricks, here are some of our best tips to make the most of your trip.
1

Doing Walt Disney World "well" takes a plan.

In the words of a Small World Big Fun Agent's 7-year-old, "You can spend an entire year at Walt Disney World Resort and not see and do it all!" (and that was 11 years ago 🙂 ) It is very difficult to see and do everything in one trip. We are here to help you define your vacation vision and prioritize the experiences that will mean the most to your family. Our intent is not to turn you into "commando-tourists," but to keep you out of the lines and add just enough structure to make sure you are getting the most from your vacation dollars. When we plan your trip, we work to understand your family's priorities and personalities and plan accordingly — you may want to burn the candle at both ends, or you may prefer to have a more relaxed and "chill" pace. Which brings us to ...

2

Plan YOUR trip.

There are millions of people out there who love Walt Disney World and every single one of them has an opinion about how to best plan your trip! As soon as your friends and family hear you are going to Disney, you will most likely be overwhelmed with suggestions of what you absolutely MUST DO.

While your best friend or your neighbor means well, they may not be the best person to advise you on your vacation choices — because your vacation priorities could be very different! We want to help you make your family's memories; to help you come up with your unique, special visit to the Happiest Place on Earth.

3

Disney updates are a fact of life — and they're great

Walt Disney World constantly adds new attractions, updates rides, updates resorts, re-imagines entire parks — the change really never ends. So, let's make YOUR trip great (and plan another if needed :-)) What we want to do is plan with you, so you can create meaningful, incredible memories, even if you don't see 100% of everything that is there to experience. We can help you plan a trip that still feels like you're getting the full park experience, without having to sprint from attraction to attraction, trying to squeeze it all in!

4

Consider trip insurance.

Things happen. You really should consider adding trip insurance to your travel plans. Over the past 20+ years, we've planned trips for thousands of people, and we have countless stories about how having trip insurance was really a life-saver when various unforeseen events and challenges popped up and interfered with travel plans.

5

Use your travel advisor!

We LOVE Walt Disney World. It's why we do what we do. In our time planning trips and visiting the parks ourselves — for work and for fun! — we've become experts. We go to the parks a lot. We have been there and done it all, and it's our passion to help you plan for everything there is to do and see in Walt Disney World down to the things that will mean the most to you. We're not planning someone else's trip to Disney, we're planning your trip.

We put in the work, so you don't have to. We are the ones who are on hold making reservations for you at 5:00 a.m., helping you navigate Genie + and Individual Lightning Lanes, so that everything about your trip is unforgettable — from the indulgent meals to the shortest wait times.

Let us cut through the noise of long to-do lists and seemingly limitless options and tailor your trip to your wants and needs. We'll take the stress out of planning your trip, so all you have to do is enjoy it. And when things go wrong? We're here to help then, too.

Want more special tips from the seasoned pros? Check out some extra pointers here!
Your Walt Disney World Resort Trip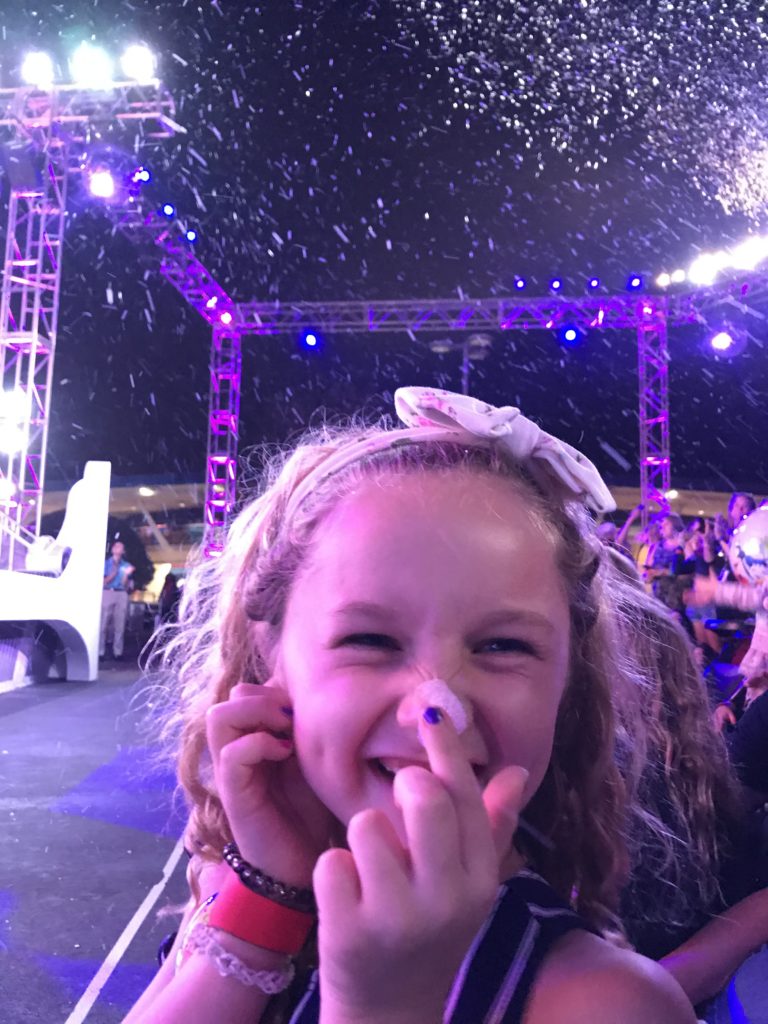 What do we want for you from your trip to Walt Disney World? We want those unforgettable moments. With a combined 40 years of experience, we can help you plan for all the things we know your family will love, but nothing can beat those unexpected, "Disney Magic" moments that nothing can prepare you for.
The genuine moments of awe, of seeing your children interact with Goofy, or their favorite Disney princess, and the way the cast members at Disney know just how to approach your nervous-but-excited little ones. The moments of witnessing true magic happening. That's why we love Disney, and that's why we want to help you create the best trip imaginable for your family.
"I couldn't do it without you. You've eased a lot of my stress."
"Today was the most amazing day of my life."
"Fabulous."
"You are the originator of all this magic."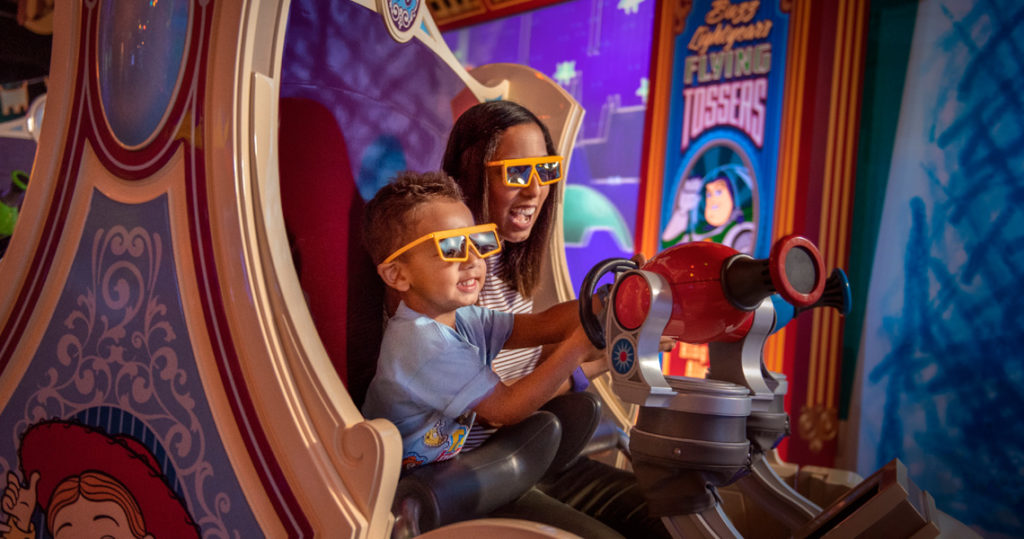 Let us help you create your custom, personalized trip to Walt Disney World, so you can experience the parks in the best possible way for you and your family. Are you vegetarian? We can make your trip a tasty one — and still keep everything meat-free. Food allergies? No problem. Need special accommodations? We've done it all, and are here to make your trip magical and comfortable. 
With over 30 properties at the Walt Disney World Resort, we know the hotels, restaurants, parks, and attractions that will bring all the magic that you hope for in your trip to Disney. 
Request a quote today to see how we can customize your trip for you, so all you have to do is experience the magic.
Hear from some of our Wonderful Clients and their BIG FUN Experiences