We are Romance Travel Experts!
LET SMALL WORLD BIG FUN TAKE THE HEADACHE AND STRESS OUT OF PLANNING YOUR WEDDING OR HONEYMOON
REQUEST A QUOTE
Let us make your Destination Wedding or Honeymoon one you'll remember forever
Congratulations! You're engaged! It's time to start planning!
Let's face it. Planning your wedding and honeymoon is a big deal. There are literally thousands of destination options to consider. Combine all those options with questions about international flights, passport or visa requirements, and safety concerns, and what can seem like a fun, easy job can quickly become overwhelming.
That is where we come in.
Our strong relationships with the world's leading romance resorts will offer you the benefits of special treatments, exclusive offers, and competitive pricing. Our job is to handle the details and take away the stress so that all you have to do is show up and enjoy.
We get to know you, find out what your dream honeymoon or wedding looks like, and help you make that dream come true!
Sound good? Then Let's Get Started!
Download Our Free Honeymoon Planning Checklist!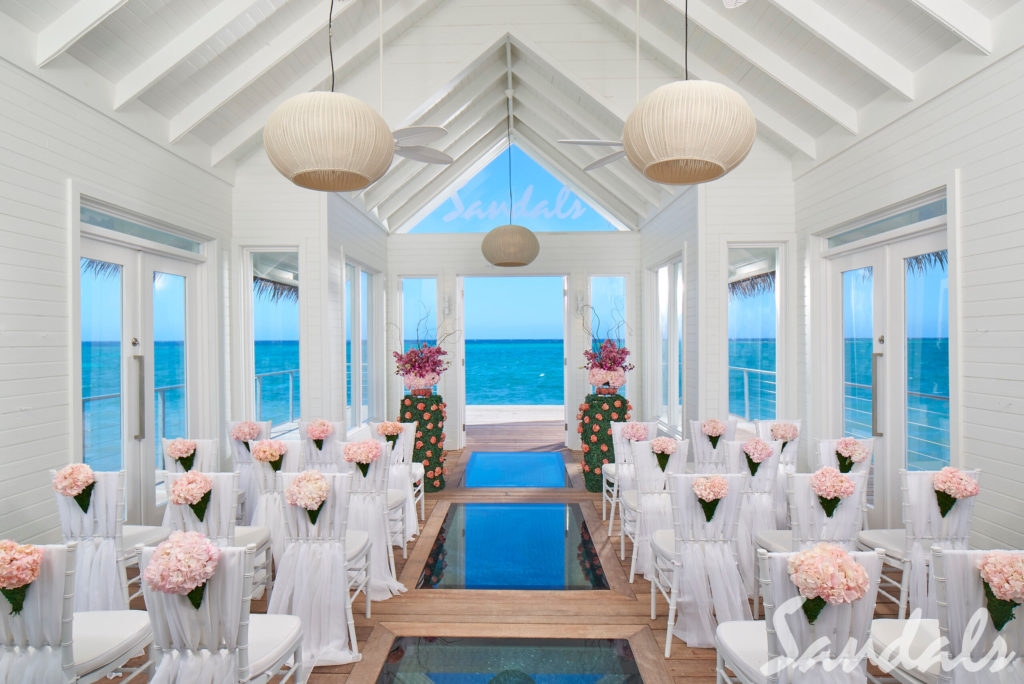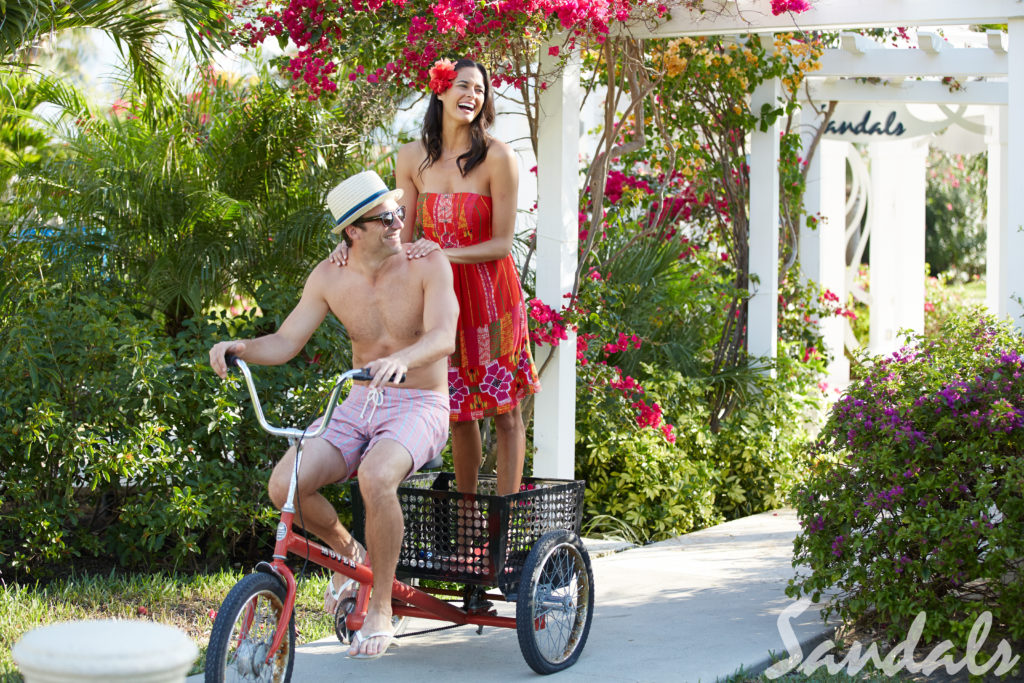 DESTINATION WEDDINGS
If you are planning a destination wedding, look no further. Whatever you dream of for your special day, we can make it a reality, no matter how big, or how intimate, you want your wedding to be. We're experts at creating destination weddings where you may be eligible to receive a FREE honeymoon or many other incentives!
Why Consider a Destination Wedding:
Save money - Did you know that a destination wedding can be far less expensive than a traditional wedding?
Unique Destination - A backdrop as unique as you are
#WeddingEnvy - Insta-worthy wedding photographs
Resort Expertise - A built-in professional wedding staff to cater to your every need
Wedding and Vacation Rolled Into One - Not only will your guests get to celebrate your special day with you, but they will get a fantastic vacation at the same time!
HONEYMOONS
The Honeymoon is meant to be the icing on the cake after the whirlwind of the wedding.
Whether you want to kick back and relax or spend your time with a little more activity, we have lots of ideas to make your vision a reality.
Connect Directly with Small World Big Fun on Sandals & Beaches Websites
Why Plan Your Destination Wedding or Honeymoon with Small World Big Fun
Our team has personally visited the resorts and destinations we recommend so that you not only get firsthand information on all that the resort has to offer, but we can be sure that the resort meets your needs and vision.
We hold many expert agent certifications and are partnered with some of the most well-known resort brands including Sandals Resorts.
We see this as an opportunity to help start your marriage off on the right foot - and begin a relationship that will last for years!
Want to know why Sandals is the #1 choice for all-inclusive romance destinations in the Caribbean?
Sandals features the world's most comprehensive all-inclusive package where couples can enjoy gorgeous white-sand beaches, 5-star Global Gourmet dining, luxurious accommodations, unlimited premium liquors, exciting water sports, and more.
Sandals understands that your love story is unique and special and your wedding and honeymoon should be, too. That's why they offer Customizable Weddings, a very personal experience personalized for you. From your pre-travel team to your onsite team, they'll take care of every detail.
No other resorts in the world are so completely dedicated to couples in love. Sandals was voted "Top All-Inclusive Resorts for Honeymoons" by BRIDES magazine.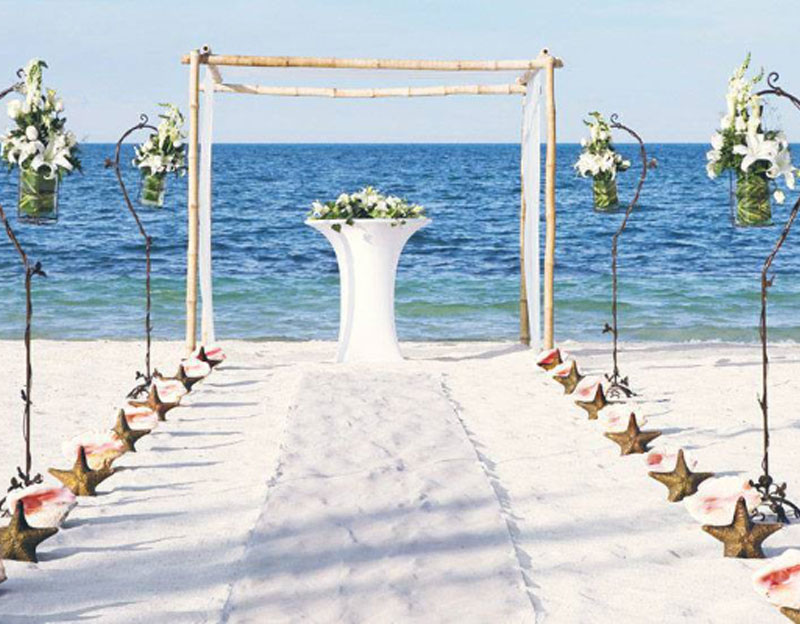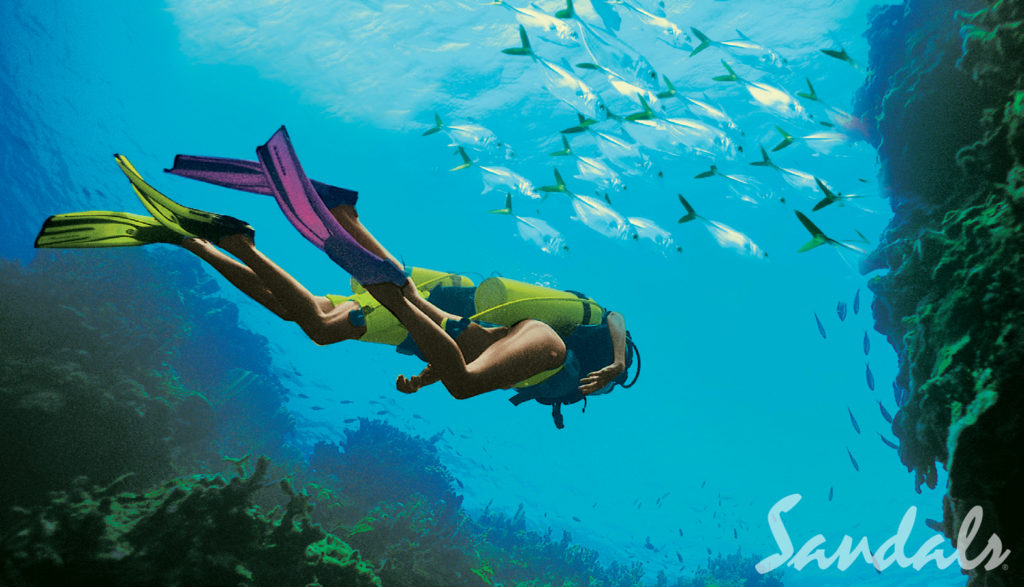 QUICK TIPS FOR ROMANCE TRAVEL
1

Plan Ahead

The sooner we can get involved in your travel plans, the best chance we have to get you:

The destinations you want
At the venue you want
On the date you want

Not only do you need time, but your guests also need time to plan accordingly.

2

Consider Trip Insurance

Things happen, so please consider insuring your trip against unforeseen events and challenges. We've planned trips for thousands of people over the past 20+ years and we've got tons of stories where Trip Insurance really was a lifesaver for our guests.

3

There are LOTS of Options!

Many times, clients come to us with firm plans in mind about how, where, and when they want to travel – and that's great. But, we also deliver a lot of BIG FUN experiences to travelers who had not previously considered options including:

Less well-known but beautiful and affordable all-inclusive trips
"Off the beaten path" tropical trips

4

USE A SMALL WORLD BIG FUN TRAVEL ADVISOR!

We work for YOU. It's that simple. Why go through all the stress and headaches of planning your own trip when we are here to help?

Travel Advisors also have the inside track to deals, locations, and special rates that you will not see on the big online sites (without the scary cancellation policies and hidden fees!) So let's get started!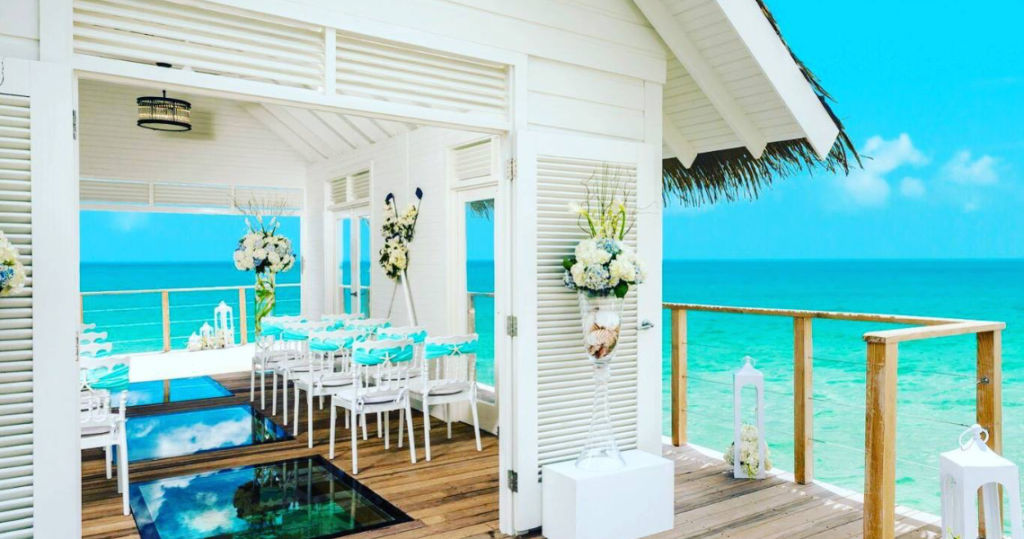 Hear from some of our Wonderful Clients and their BIG FUN Experiences