Hawai'i and Disney Magic Together!
If you are looking for a family vacation to a tropical destination, Aulani, A Disney Resort & Spa in Ko Olina, Hawai'i, should really be on your travel bucket list. At Aulani, you really get the best of both worlds — world-class Disney service at a resort surrounded by the beauty of Hawai'i — think Disney resort experience without the hustle and bustle or stress of a theme park. It's the perfect destination for Disney fans who want a totally relaxing vacation, with a "touch" of Disney magic sprinkled in.
Hawaiian culture is known for its laid-back attitude and tranquility, for a focus on taking time instead of rushing through your day, and for enjoying your location. And Aulani Resort allows you to do just that. "Aulani" means "messenger of the chief," and it's the perfect name for the resort, where you'll discover the legends and tales of the Hawaiian Islands — even by canoe if you so wish!
Visiting Aulani, A Disney Resort & Spa
Aulani Resort is located on the beautiful, scenic beaches of Ko Olina, on the leeward coast of the island of Oahu. It's about 30 minutes from Waikiki and Honolulu. It has a more removed feel from the hustle of the big city. It has all the high-quality amenities of staying at a Disney property, without the commotion of the parks. You're still only a short ride from major destinations in Oahu like the Dole Plantation and Pearl Harbor, but with a quieter, more remote feel like you might experience in Maui.
Aulani Resort is perfect for families with slightly older kids, but don't be afraid to bring the young ones as well: They will love spending time at the fantastic kid's club, created for your kids' total enjoyment, as only Disney can do it. There's also a fantastic pool and lazy river that your kids are bound to love, and even storytelling at night. The kids' activities aren't an afterthought like they might be at some resorts; they're integral to Aulani Resort.
Being able to bring your whole family and knowing you can trust Disney for unforgettable experiences and unbeatable customer service means you can cross Hawai'i off your Travel Bucket List, and know that everyone will have the time of their lives.
The Newest and Latest
Aulani Resort opened in 2011, but in keeping with Disney resort standards, the Waikolohe Valley pool complex completed a major refurbishment in late 2019. Perhaps the most exciting recent addition to Aulani Resort is the addition of the Aulani Players, who present the story of Moana, and you get to be included in the magical experience, as you can only with Disney. It will definitely be a highlight of your trip. 
Be sure to pick up a copy of the Daily 'Iwa each day for a full menu of new and exciting activities that will be sure to entertain the entire family. Whether you're taking in a show or treating yourself to some well-deserved pampering, Aulani Resort has all kinds of new experiences for you to enjoy.
Quick Tips: Things to Know When Planning a Trip to Aulani, A Disney Resort & Spa
1

Plan ahead.

If you are hoping to visit some of the major tourist attractions in Hawai'i, like Pearl Harbor, the island of Waikiki, Diamond Head, or the Dole Plantation, we want to help you plan all of that in advance.

Hawai'i is a bucket-list travel destination, which means for some, it's quite an investment. It also means we want you to get everything you want out of your trip, so it's best to account for everything you want to do on your trip during the planning stage so you don't miss out.

2

Consider trip insurance.

Things happen. A trip to Aulani Resort and Hawai'i is a complex and special vacation, and we want that experience to be protected should unforeseen events impede your travel. We've planned these trips for hundreds of people for 20+ years, and there are many, many examples where having trip insurance was really a lifesaver for our travelers.

3

Use your Small World Big Fun travel advisor.

At Small World Big Fun, it's our mission to make travel a breeze for you. With Small World Big Fun, we plan everything in one package: airfare, hotels, your excursions and adventures, and any extras. And we're experts.

We've been there, done that, and we send our team to our destinations all the time to see what's new and what's great. This means we know exactly what to recommend for you and your family to have the trip of a lifetime, tailored to your needs and interests.

And the best part? We help you plan an amazing vacation.
What Our Clients Are Saying
We love making travelers happy. We love helping families make memories across the country, and throughout the world. Here's what some of our clients are saying:
"Paige booked our trip and it was absolutely seamless! Would recommend her to anyone looking to take a trip. She was phenomenal!!"
"Goes out of their way to get the best price and is always there to help with any questions."
"She helped us plan the perfect vacation for our family. I can't wait to go back!"
"Just wanted to say a huge thank you for giving my family the best vacation ever."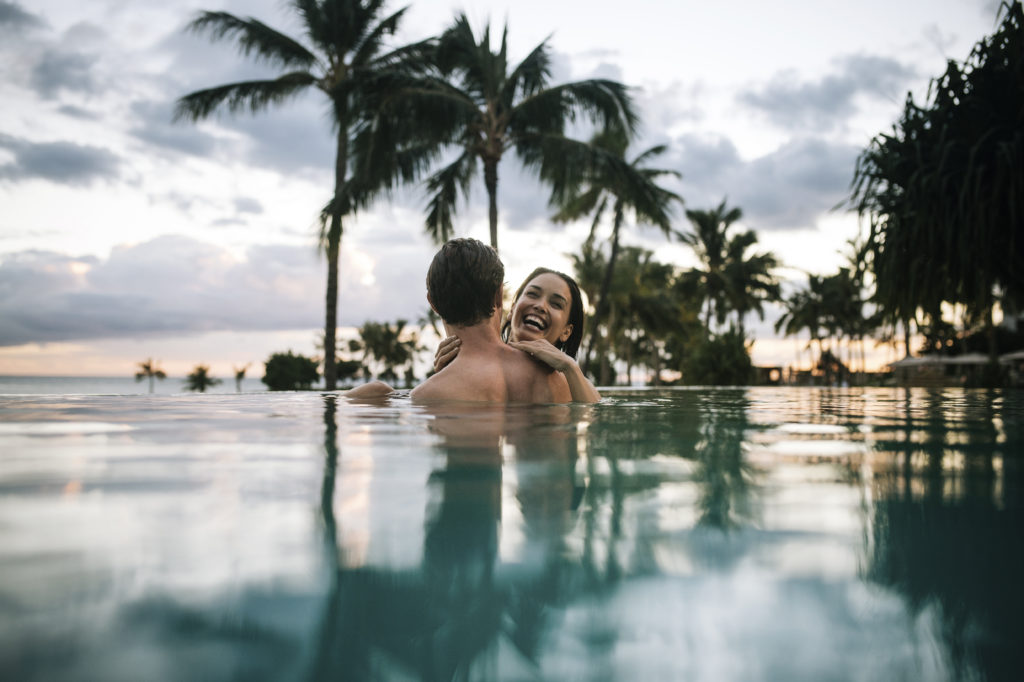 Can we help you plan "the best vacation ever?" Let's make your Hawaiian dreams a reality. Request a quote today, and together we can take the first step towards planning your perfect Hawaiian vacation, with the full Disney experience.
Hear from some of our Wonderful Clients and their BIG FUN Experiences