See the World with Disney Service and Style!
Let's get your Travel Bucket List completed!
REQUEST A QUOTE
Adventures by Disney® Means Forever Memories
Let's see the world! You may already know, trust, and love other Disney destinations, so why not expand your Disney horizons and see other parts of the globe with the class and comfort of Disney.
Traveling globally with Disney can be a truly wonderful experience. It's an opportunity to see the world with Disney in charge. And it's a great option for first-time international travelers: your Disney Adventure Guides handle the challenges for you, making this an easy way to explore the world. Your Adventure Guide will assist you with everything related to safety, currency, languages, and more.
When you book a trip with Adventures by Disney®, everything is included in the price of your trip: This means there's no nickel and diming, no stressing about conversion rates or hidden fees: You just get to step off the plane and GO!
Adventures by Disney isn't "Mickey Goes to Paris." Adventures by Disney means you get the world-class travel experience only Disney can provide. It's like having a Fastpass to every major location in Europe, with first-class, personable guides who become like family.
No matter which location you choose, with Adventures by Disney, each trip includes truly immersive and cultural experiences; unique and distinct moments that are specific to that location.
The Newest and the Latest
There are dozens of adventures to take with Disney, and with travel options on six different continents, there's something for every adventurer. What's on your travel bucket list?
Don't stand in line for over an hour waiting to visit the top of the Eiffel Tower or the Vatican. Let your tour guide lead you through it all, with no lines and no wait. And the less time you spend waiting in line means more time visiting all the destinations on your travel bucket list.
Adult-Exclusive Options: Are you planning a romantic trip or a honeymoon? Try one of Adventures by Disney's adult-exclusive itineraries for adults ages 18 and older in exotic locations across the globe. Try a winter holiday near the Danube, or sample the flavors of China.
Early Bird Booking: Itineraries are usually released in the spring, so booking when the weather starts to thaw means that you might be able to swing an early booking discount.
Quick Tips: Five Things to Know
1

This is a wonderful adventure, with Disney service at all points.

Traveling with Adventures by Disney is a great opportunity to see the world and experience new things. You can put yourself out there. Because Disney has already thought of everything, you don't have to, and you can focus on being adventurous in a new place.

The best part? Disney employs a team of travel experts to handle every facet of your trip: weather, travel, dining, and more. You're well aware, safe, and enjoying the world-class service of Disney on every leg of your trip.

2

You MUST plan ahead.

Traveling abroad means lots of things, but the biggest thing to know is that you have to start planning well in advance of your trip. Do you have a passport and is it valid for at least 6 months following your return date? Have you applied for a travel visa? All of these things take a considerable amount of time, so if you haven't taken care of these things yet, make sure you allow time to get everything in order.

One thing you should do? Register with the U.S. State Department's STEP Program. STEP, or the Smart Traveler Enrollment Program, provides you with updates the entire time you are traveling. Get safety and travel information so you're up-to-date, safe, and informed anywhere you go.

3

Add an Adventures by Disney Escape to your trip.

Adventures by Disney has additional "Escape" packages you can book at the beginning or the end of your trip. You can spend an additional 2-5 days in all kinds of unbelievable destinations, from Amsterdam to London, Boston to Barcelona. If you have always wanted to spend a few days exploring a particular city and really getting to know the culture, a Disney Escape package is the way to go!

4

Trip Insurance is all but mandatory in international travel.

Things can happen. Unexpected roadblocks can pop up before or during your trip, and having travel insurance can protect you from unforeseen challenges or events. We have planned these trips for 20+ years, and have seen many examples of travel insurance being a trip-saving, and even a life-saving commodity.

Having travel insurance is even more important when you are traveling internationally to ensure that in the event something does happen, it can be handled quickly and professionally. Travel insurance: Don't leave home without it!

5

Use your Small World Big Fun travel advisor.

We are here to make it easy for you, with one travel package that includes airfare, accommodations, excursions, and more. We can help you find the perfect Adventures by Disney package to fulfill your travel wishes and meet all of your needs.

We stay on top of everything, so you don't have to. We are in-the-know about updates to different opportunities and things to do, as well as travel regulations. Things can change frequently and we are here to keep you informed of everything new.

We are the experts. We've been there and done that. And we love working with Adventures by Disney, and we know how to help you distill everything down to what creates the best trip for you and your family.

We work for you. We cut through the noise. We take the stress out. Traveling abroad can become a stressful, time-consuming thing to plan, but not with a Small World Big Fun Travel Advisor working for you. We back you up. If something goes wrong, we are always here to help. Think you can get that from a web-based discount site? Think again!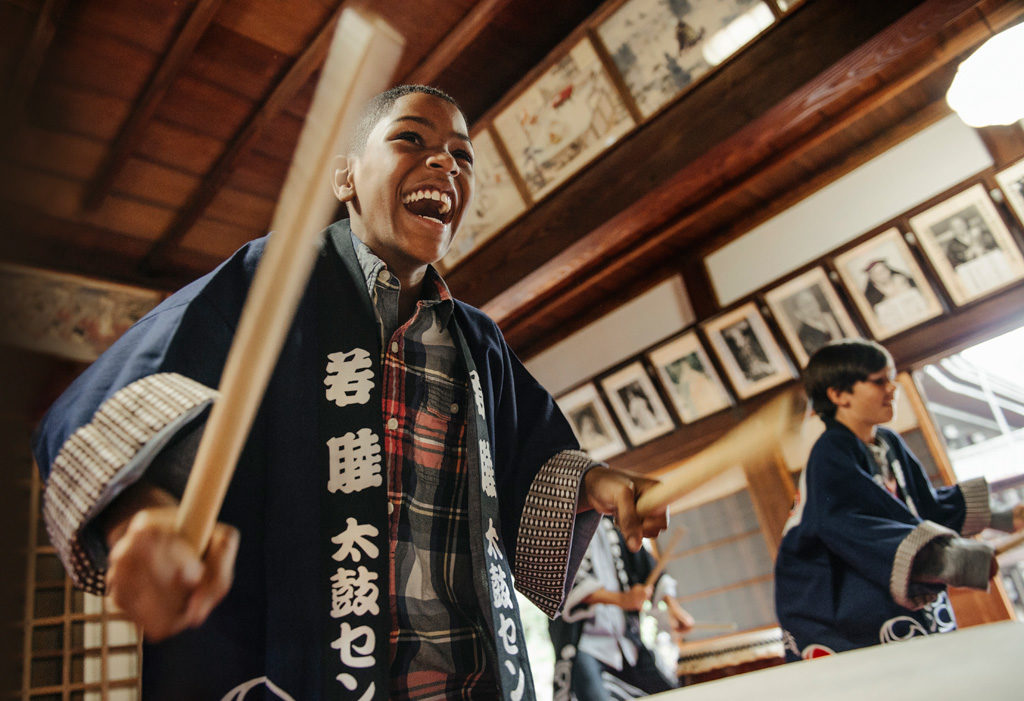 Your Trip with Adventures by Disney
Adventures by Disney are truly immersive. But the best part about their trips? By far, it's the Disney Adventure Guides. These guides learn who you are, and quickly become in-tune with your every need. Take, for example, one of our young travelers, age 8, traveling with his family.
At the time of his trip, this young traveler ate very little besides chicken nuggets. Traveling in Asia does not provide many opportunities to purchase chicken nuggets. When the Adventure Guide learned of this information, he stocked up on chicken nuggets at a McDonald's, so that our young traveler would have at least some food options for a few days. That's the kind of personalized attention to detail you can only get with Disney.
Our only caution when you travel with Adventures by Disney: Be prepared to travel more than once! These experiences are so wonderful that our clients are ready to travel with Adventures by Disney again very quickly - they are that addictive!
Adventures by Disney excursions are perfect for all kinds of families. We've planned trips for single-parent families to travel with their children. The extra care and attention from Disney and the guide make it so easy to show your kids the world. When you travel with your kids, your only job is to pack your bags and hop on a plane. And that's it! You don't think about transfers, checking into hotels, or any of the other minutiae. You just get to enjoy your trip and your family.
Disney trips are great to share with older children, ages 8-18, who are willing to put themselves out there and create lifelong memories across the globe. No matter who you travel with, you'll get to know other travelers, and of course, your trusted Disney travel guide.
Thinking of taking a trip with multiple generations of your family? This is a great way to travel with your parents, and kids, with your siblings and their children, or with close family friends. You can experience a new part of the world together, with the first-class attention to detail that only Disney can provide.
Are you looking to create an unforgettable experience with your family or partner? How about these?
Hold baby pandas in China (What a photo op!)
Have a scavenger hunt in the Louvre
Go on a private tour of the Sistine Chapel
These are all the kinds of magical things you can do when you travel with Adventures by Disney!
Here's what some of our clients have said about traveling with Small World Big Fun:
"We looked into planning our Asia trip ourselves for all 8 of us; there is no way we could have done this with all the logistics without Adventures by Disney and Small World Big Fun. We'll never do it any other way!"
"Working with Small World Big Fun allowed our family to focus on making memories and relaxing. They thought of everything and gave us great information that enhanced our experience."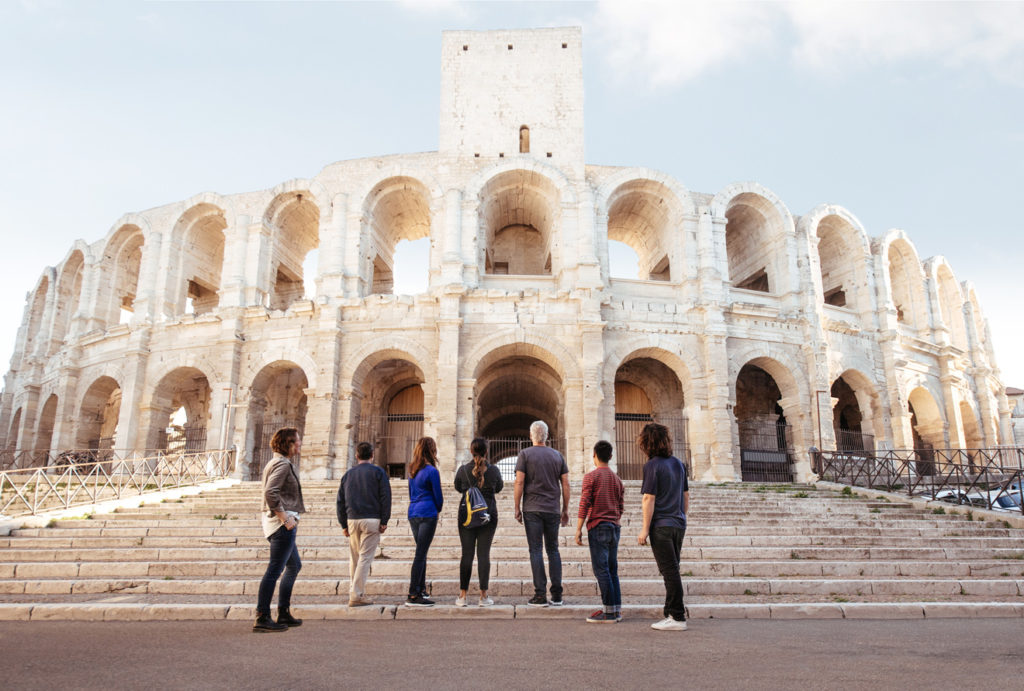 Ready to pick an adventure and go? With Small World Big Fun and Adventures by Disney, it's just that easy. Request a quote today and let's get to planning the best travel experience you've ever had!
Hear from some of our Wonderful Clients and their BIG FUN Experiences