I just returned from an educational trip to the Disneyland Resort and wanted to share my experience with you!
My vacation began in the sky. The flight from Nashville to Orange County was exciting in itself! From my airplane window I watched as we left green Tennessee and headed out west, soaring over desert, snow-capped mountains, and sparkling ocean waters all within 4 1/2 hours. I was in California! When I landed in Santa Ana, getting off the plane and walking into Disney's Paradise Pier Hotel was a mere 30 minutes.
This trip was special for many reasons, but for me it symbolized closing a new chapter and starting a new one. The pandemic, as we have known it, is over. The weekend we choose to visit marked the end of masks in public, the return of traditional character meet and greets, and return of nighttime shows at the Disneyland Resort.
Nostalgia is strong at Disneyland. You are still greeted at the front gate by the Disneyland Railroad, the Main Street Electrical Parade is celebrating 50 years running, and the lamp inside of Walt Disney's private apartment still shines bright for all to see. Even if you've never stepped foot on the original Main Street USA being in Walt Disney's Magical Kingdom feels reminiscent of days past.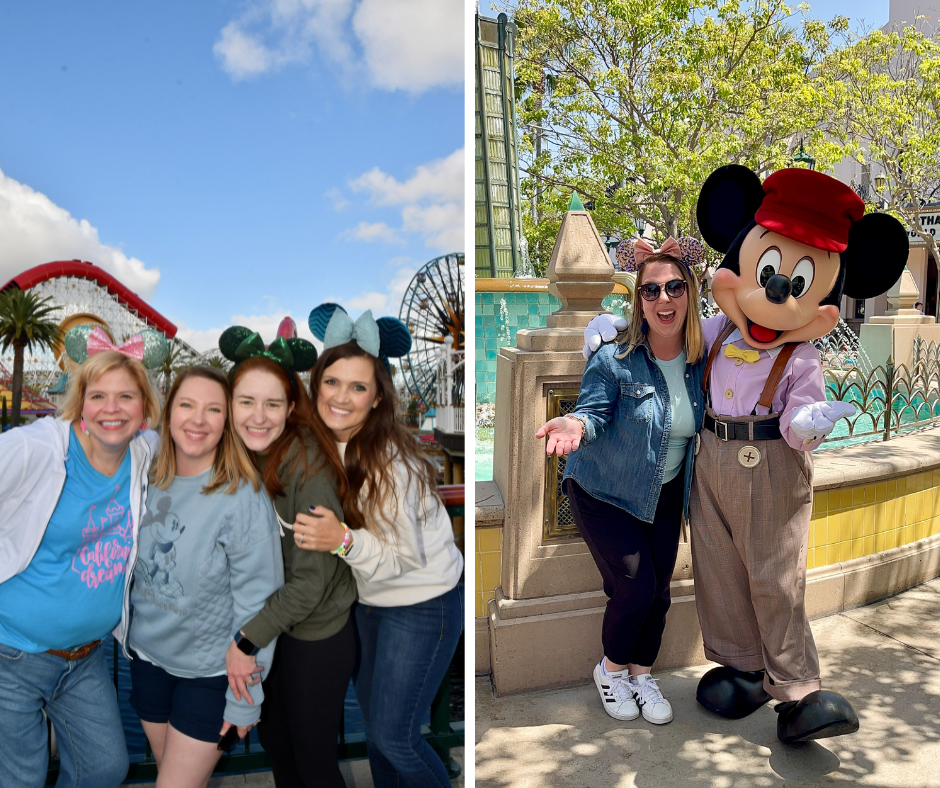 Modern entertainment also has a hefty presence at the Disneyland Resort. Star Wars: Galaxy's Edge is the perfect destination for someone who has ever dreamed of piloting the Millennium Falcon or being a Jedi (or a Sith). Over at Disney's California Adventure, you can visit your Cars friends over at Radiator Springs, and enjoy rides that feature some of your favorite Pixar characters. Marvel fans will be giddy at seeing Spider-Man fly and a chance to meet your favorite super hero at Avengers Campus. Personally, I think a trip to Disneyland is a must-do if you have a little boy in your life!
My favorite thing about the Disneyland Resort is how possible it is to check everything off your list. With only two parks, guests feel more relaxed to take a longer ice cream break, to stop and watch the Main Street Band play, enjoy character sightings, or even walk a little slower. And with California's incredible weather, who wouldn't want to! (I kept checking my weather app to see it was a full 20 degrees warmer in Orlando!)
At Disneyland, you can be a Jedi, a pirate, a princess, a super hero, a warrior, or a little bit of all of them combined. You walk the streets where Walt Disney walked. You see why so many dreamers and creative minds have come and left inspired. It's perfect for those who love theme parks but would like a smaller experience. A visit to Disneyland should be on every Disney fan's travel list. It's come a long way since 1955, and embraces the new while honoring the old.